• karungali vel • murugan • murugan history • special day for murugan • Tamil festival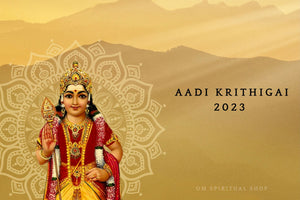 Aadi Krithigai falls on 9 Aug 2023 on Wednesday Krithigai is one of the 27 stars ( nakshatras ). The day of Krithiga nakshatra is considered very auspicious for lord Murugan's Worship. Krithigai nakshatra falls every month but the one that falls in the Tamil month of Aadi (July - August) is considered very special and auspicious.Aadi Krithigai is a very important day in the Tamil Hindu calendar that falls on a Krithigai nakshatra day in the month of Aadi. This year the Aadi Krithigai falls on the 9th of August - Wednesday Significance of worshipping Lord Murugan on Aadi...
---
• karungali vel • murugan • murugan history • thaipoosam 2023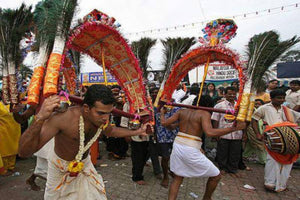 Thaipusam Kavadi falls on 5th of February 2023 Thaipusam Kavadi is a significant Hindu festival that is celebrated in honour of Lord Murugan, the son of Lord Shiva and Parvati. The festival falls on the full moon day of the Tamil month of Thai, which is typically in January or February of the Gregorian calendar. This year, Thaipusam Kavadi falls on February 5th. The word "kavadi" refers to the large, elaborate wooden structure that is carried by devotees as a form of devotion and penance. This structure is decorated with colourful flowers, peacock feathers, and other symbols of Lord Murugan....
---
• benefits of karungali • karungali • karungali bracelet • karungali ganesha • karungali idol • karungali maala • karungali stick • karungali vel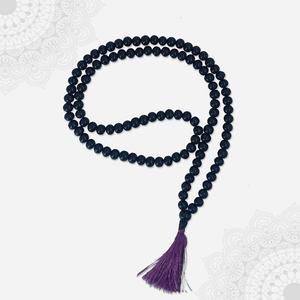 The Miracle tree - Karungali (Ebony) Mother Nature is one amazing feeling that a human can witness in a lifetime. Nature initiates a process, creates various things and if there is any problem in the system it heals and cures the problems around. There are various medicinal trees and herbs that are very beneficial to humans for mental and physical well being. Karungali is one such miracle tree that has many medicinal benefits. Trees are the base of the human life force - oxygen on earth. Karungali trees are very powerful trees that can filter the impurities in the atmosphere,...