Blogs — special day for murugan
• karungali vel • murugan • murugan history • special day for murugan • Tamil festival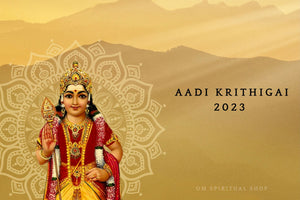 Aadi Krithigai falls on 9 Aug 2023 on Wednesday Krithigai is one of the 27 stars ( nakshatras ). The day of Krithiga nakshatra is considered very auspicious for lord Murugan's Worship. Krithigai nakshatra falls every month but the one that falls in the Tamil month of Aadi (July - August) is considered very special and auspicious.Aadi Krithigai is a very important day in the Tamil Hindu calendar that falls on a Krithigai nakshatra day in the month of Aadi. This year the Aadi Krithigai falls on the 9th of August - Wednesday Significance of worshipping Lord Murugan on Aadi...
---
• murugan • murugan history • special day for murugan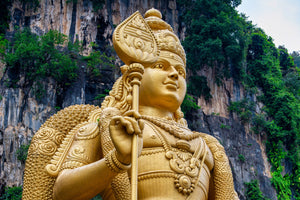 Benefits of worshipping lord Murugan on a tuesday  Lord Murugan is a powerful Hindu deity who is the son of lord Shiva and goddesses Parvathi. Lord Murugan is the younger brother of lord Ganesha. Lord Muruga is most popularly known as the Tamil god who is worshipped by many tamilians all over the world. Lord Murugan is also  worshipped throughout India and also other parts of the world. Lord Murugan is worshipped as the Kula Deivam, the family deity.  Lord Muruga is called by many names like Shanmuga, Kanda, Kathirvela, Dhandayuthapani, Karthikeya, Subramanya and many others. Why are tuesdays very...