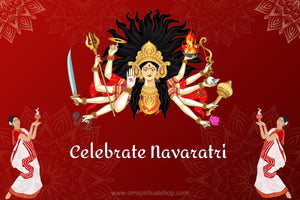 Navaratri start date 15-10-2023Navaratri end date 24-10-2023Navaratri is one of the important festivals in India that is celebrated for 9 days to seek the blessings of the female goddesses. The trinity of feminine powers - Shakthi, Lakshmi and Saraswathi are worshipped to receive their powers. This festival is mainly celebrated by the women and young girls who engage themselves in various devotional rituals and celebrations during this auspicious period. holds immense significance for both young and married women, who engage in elaborate rituals and celebrations during this auspicious period. Let's delve into the essence of Navaratri by exploring the deities...
---
• Lord Shiva • Panguni Uthiram 2023 • Parvati • Phalguna Uttara Phalgunī • Tamil festival • Uthiram nakshatram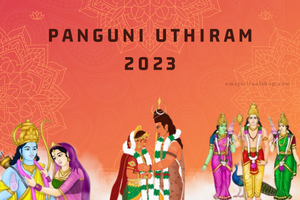 Panguni Uthiram this year is celebrated on 05-April-2023 Panguni Uthiram is a festival celebrated by the devotees of Lord Murugan throughout the world, especially in Tamil Nadu. Panguni Uthiram is celebrated in the Tamil month of Panguni, on a full moon day with a Uttara Phalguni nakshatra. What has to be done on Panguni Uthiram day:  All auspicious events like pooja, homamas, weddings, ceremonies, and others are held on the day of panguni Uthiram.  The devotees take a holy dip in the river, temple pond, or at home to purify themselves and visit the nearest Murugan temple to seek the blessing...