• copper • divine metal • yantra • yantram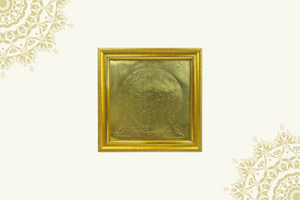 Worship Sri Lakshmi Yantra to Attract Wealth and Prosperity:Sri Lakshmi Yantra is a powerful spiritual drawing that has the capacity to attract goddess Mahalakshmi and bring wealth and prosperity to the house in which it is worshipped. If one worships and energises the lakshmi Yantra the place is filled with divinity and manifests the devotee's desires and bestows the boons that they seek.Sri Lakshmi Yantra:Sri Lakshmi Yantra is usually worshipped to attract the Goddess Lakshmi - the goddess of wealth, prosperity, and fortune. The yantra is a metal sheet made up of copper, silver or gold. The mantras and the...
---
• Varahi Amman • varahi devi • yantra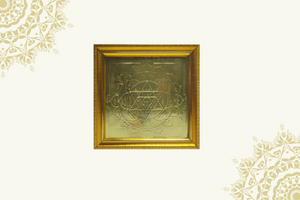 Varahi Yantra is a powerful geometric diagram that contains the powers of hindu goddess Varahi, a boar incarnation. Goddesses varahi is one of the saptha kannis and is said to be a very furious god who can bestow all the wishes of truthful and sincere devotees. Varahi Yantra is believed to have numerous benefits and can be used for worship and in places of meditation. The mystical powers of varahi yantra are : 1.Protection against negative forces One of the most significant benefits of Varahi Yantra is protection. It is believed to offer protection from negative energies, evil spirits, and...
---
• vasthu • vastu • yantra • yantram
    Every human being on this earth wants to live a life with happiness and health, peacefully at home.  But in some situations the peace and harmony in the house is disturbed and there are  quarrels and misunderstandings  between members in the family or there could be  sickness and health in the family members . The reason for the sickness or the misunderstanding is not known and is uncertain. How can all these problems be rectified to  lead a happy life? Sudden unknown cause of  sickness or misunderstanding could be due to vastu dosha at home.  Industry shutdown and...