• Tamil festival • varahi devi • vasthu • vastu • Vastu Graha Laxmi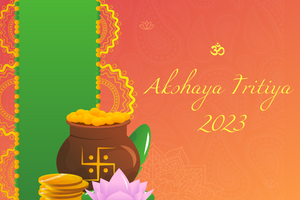 Akshaya Tritiya is on 22 April 2023 on a Saturday. Akshaya Tritiya is one of the important and popular festivals that is celebrated in India. It is celebrated by Hindus, Jain, Buddhists and others religions all over the world. Tritiya is the third tithi that falls after Amavasya (new moon day), Akshaya Tritiya is the third tithi that falls in the lunar calendar month of  Vaishaka or the Tamil solar calendar month of Chithirai.  Akshaya Tritiya usually falls in April or May. this year Akshaya tritiya is on 22 April 2023 which is on a Saturday. The meaning of Akshaya...
---
• vasthu • vastu • yantra • yantram
    Every human being on this earth wants to live a life with happiness and health, peacefully at home.  But in some situations the peace and harmony in the house is disturbed and there are  quarrels and misunderstandings  between members in the family or there could be  sickness and health in the family members . The reason for the sickness or the misunderstanding is not known and is uncertain. How can all these problems be rectified to  lead a happy life? Sudden unknown cause of  sickness or misunderstanding could be due to vastu dosha at home.  Industry shutdown and...