• ekadashi • perumal • vaikunta ekadashi 2023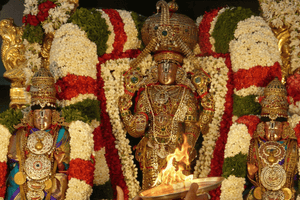 Ekadashis are the days that fall on the eleventh day of the lunar cycle after the full moon and new moon days. Ekadashis are considered auspicious day to worship Lord Perumal and perform vrat and poojas in the Hindu religion. Ekadashi are considered very auspicious day to perform fasting and is  a way of purifying the body and mind. Lord Perumal is a popular deity in Hinduism and is also known as Lord Vishnu. Benefits of fasting and worshipping Lord Perumal on Ekadashi: Lord Perumal is to be the protector of wealth and bestows prosperity and wealth in abundance to...
---
• ekadashi • perumal • vaikunta ekadashi 2023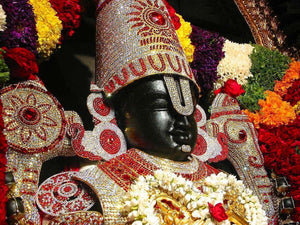 Vaikunta ekadashi Vaikunta ekadashi is one of the important Vaishnavite festivals that is celebrated every year. It is most popularly celebrated by the south Indians, and it is believed that fasting and worshipping the lord vishnu bhagavan on this day will give great benefits. Ekadashi is the eleventh Thithi after full moon day or new moon day. Vaikuntha ekadashi is one of the important and special day on which the devotees of the Lord Vishu, worship the lord and seek his blessing for well being, healthy and wealthy life. It is believed the 7 divine gates of the vaikunta- the...